…and we can't get enough of the place!
Having tackled the chaos of India's traffic and constant hassle of questions/tuk tuks/beggars, we both felt a huge wave of calm over us in Hanoi (even though there still is traffic and horns, it's tame compared to India!).
We kept the itinerary simple over the days, checking out nearby museums, local eateries and familiarizing ourselves with the area.
I really enjoy the vibe around the Old Quarter as it has something for everyone . There's plenty of restaurants and bars all within walking distance, as well as the 'beer corner' which is naturally a huge tourist magnet due to its cheap prices (approx. 5000 VND per half pint, which is equivalent in UK standards to about 14p!!!)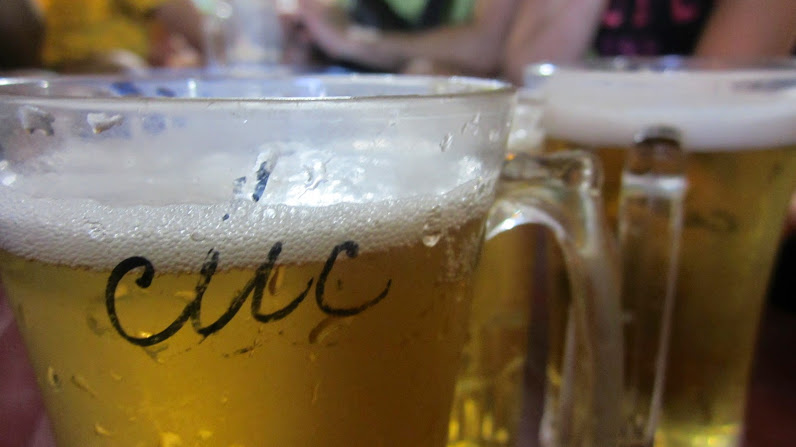 Now I'm not a fan of beer, but for 14p even I can't resist buying half a pint!
There are several museums to check out (eg. Womens Museum, Museum of Ethonology or Temple of Literature to name a few) for a good dosage of culture, whilst a visit to the Hoam Kiem lake is a calm setting to chill out, have an ice cream and people watch.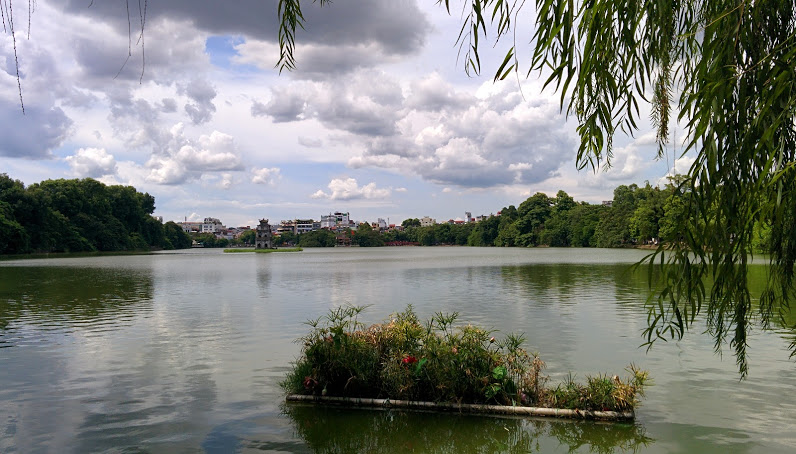 Hoam Kiem Lake
We successfully managed to send our India souvenir box back home (yay!) with a standard courier service. We went for the cheapest option which was via cargo – the downside is that it'll take 3 months to reach home but we're glad for now that it's out of our hands (fingers crossed for a safe delivery!)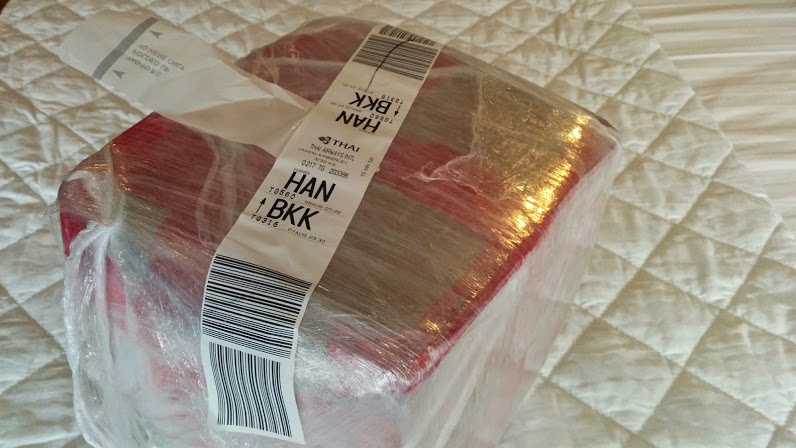 Bye bye box! Safe journey back to the UK!
The staff at Tulinh Palace 2 have been superb so far, we've always been greeted with smiles and warm welcomes no matter what time of the day. We've booked 2 excursions through the hotel – a 2 night trek & home stay at Sapa and a 2 night cruise at Halong Bay. Looks we got a busy week ahead of us 🙂