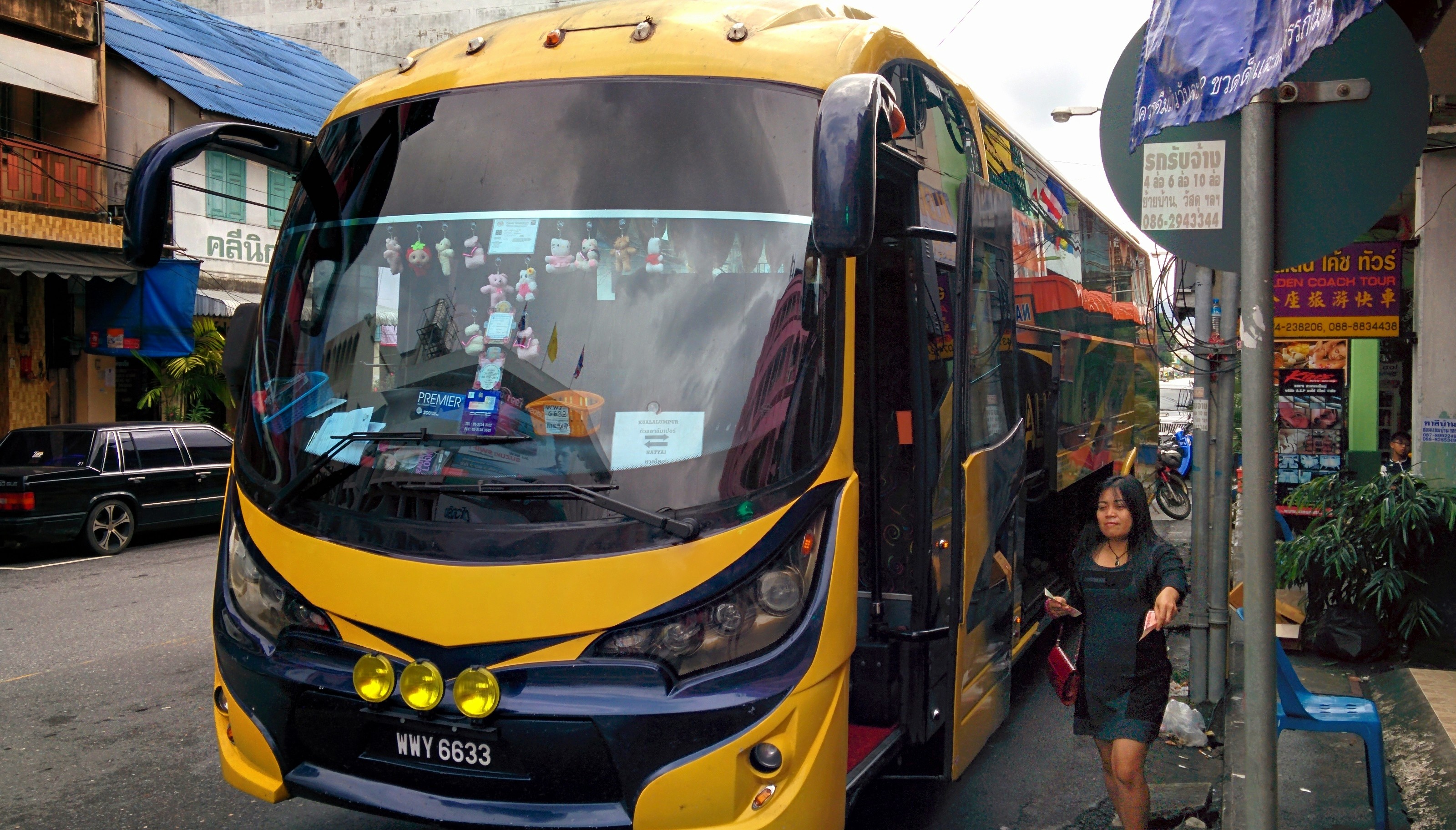 This coach is going take us from Hat Yai, Thailand to Kuala Lumpur, Malaysia.
The journey will roughly take around 14 hours. We're already bored and hungry.
We're not stranger to long bus journeys so I'm sure we'll find something to keep us occupied.
I'm glad to be saying bye to Thailand, we've enjoyed 2 months in this wonderful country exploring the Northern cities and Southern beaches. But it's now time to move on. I'm not sure what to expect in Malaysia but I'm excited to find out!