We only stopped in Daegu for a couple of nights as we were meeting up with a friend (who we met on a cooking class in Chiang Mai).
Again we booked another 'love hotel' as they're usually the cheapest types of accommodation. Unlike Busan this one had a really tacky feel but given the location it sufficed.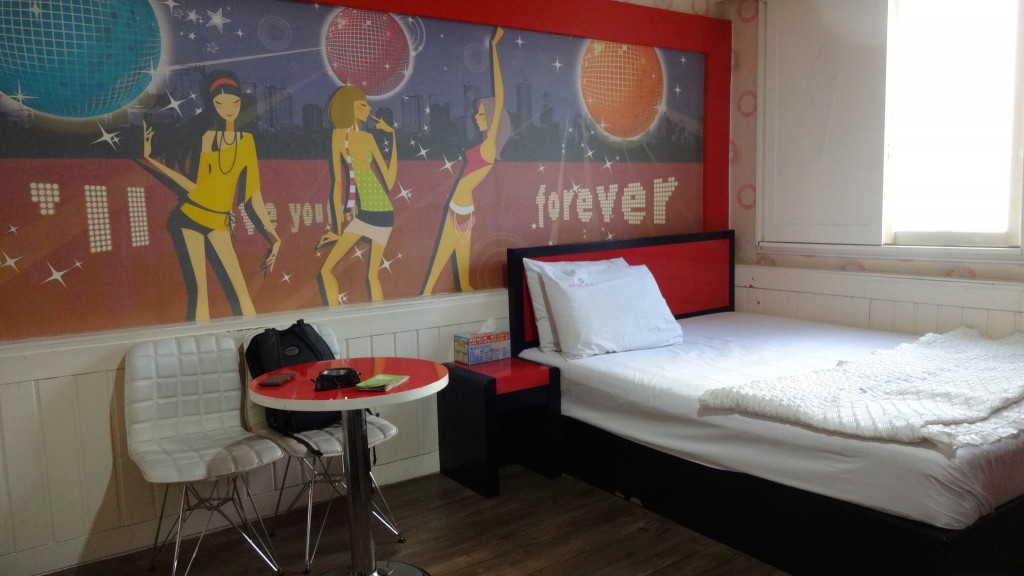 Our cheesy room at Prince Motel
Still feeling burned out from our experience in Busan we didn't really explore Daegu much. I found from previous experience that whenever we 'force' ourselves to go sightseeing we end up having a really crap time. If you have to force yourself to do something you don't want to, you ain't gonna have a great time doing it!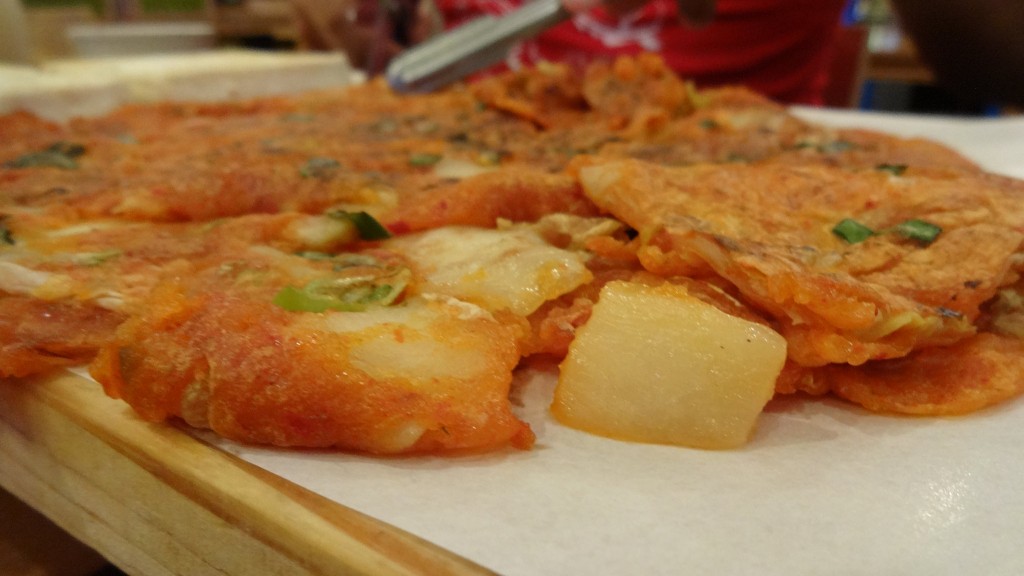 Kimchi pancake
Anyways the purpose of coming here was to meet our dear friend Rikus. He took us to a local restaurant where we got to try Korean BBQ for the first time, and then introduced us to makgeolli and soju (popular Korean alcoholic beverages).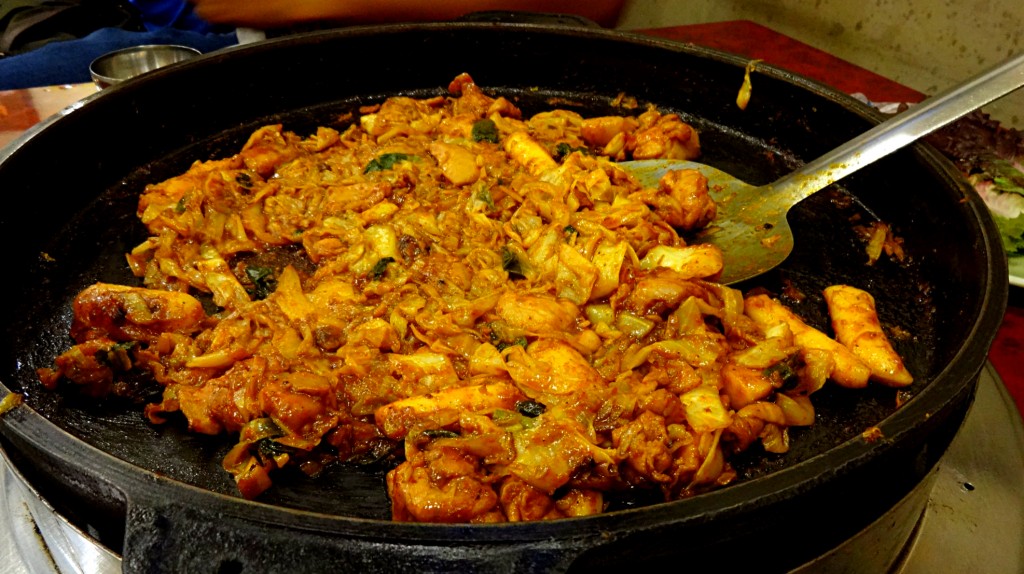 Dak Galbi – chicken marinated in spicy sauce
It's amazing how catching up with friends can make you feel. We both felt so happy after our catch up with Rikus; it was great just to talk, eat and drink!
We're actually looking forward to visiting Seoul next; I've heard good things about South Korea's capital so I'm hoping we find some great hangouts during our stay.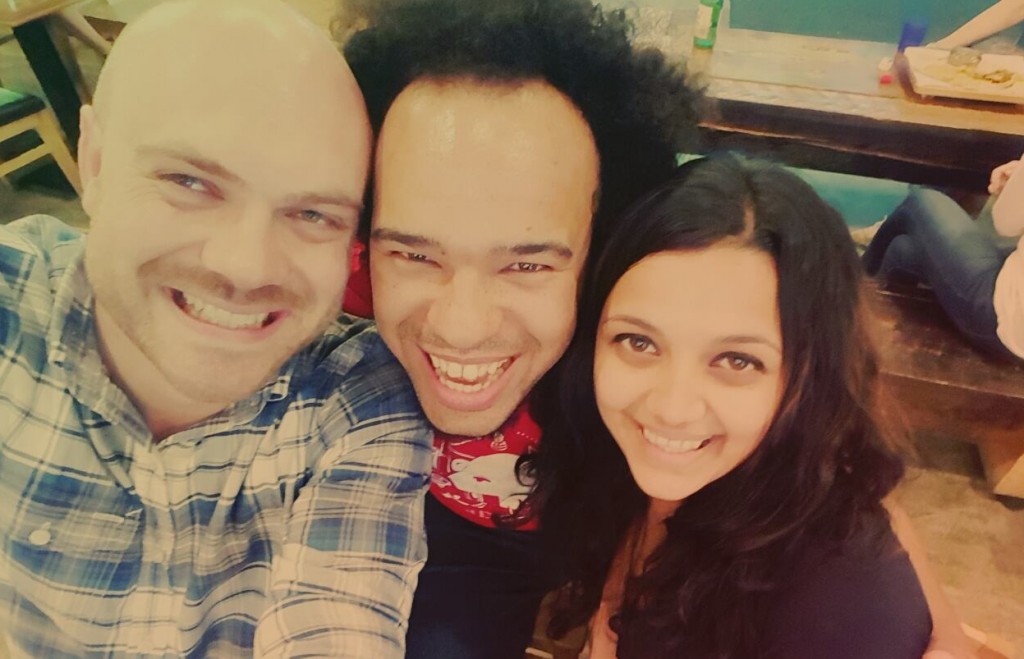 Putting the smiles back on our faces again!